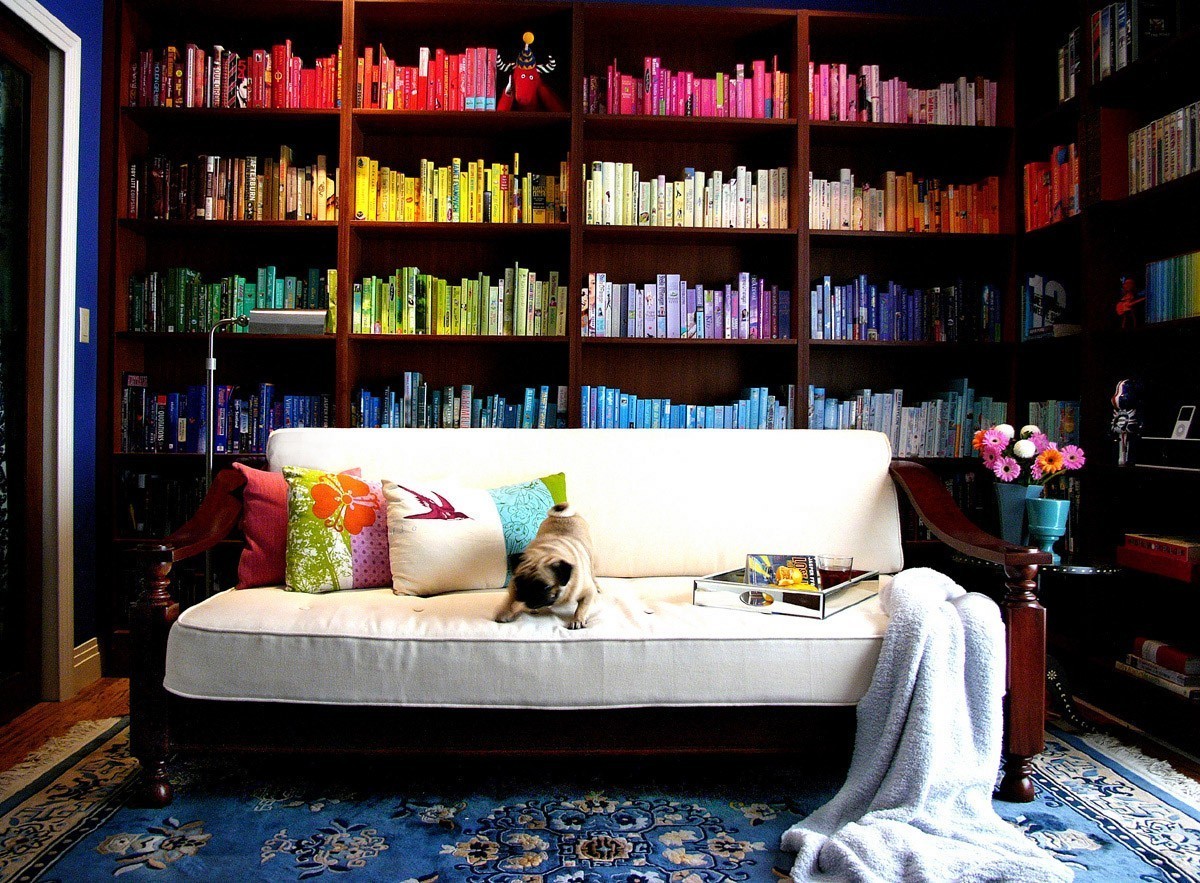 S

ince I was a child I've had the dream of being a published writer, so I thought it would be a neat idea to interview the author of the book A Heart In Sun and Shadow, Annie Bellet, and learn more on what it's like to encounter the challenges and perks of being an author. Below you can read a brief bio on this author, preceding my interview with her:
"Annie Bellet is a full-time speculative fiction writer. She holds a BA in English and a BA in Medieval Studies and thus can speak a smattering of useful languages such as Anglo-Saxon and Medieval Welsh.
Her short fiction has appeared in
AlienSkin Magazine, Contrary Magazine
, and
Daily Science Fiction
Magazine
as well as multiple anthologies and collections.
She lives in the Pacific Northwest with her husband and a very demanding Bengal cat."
-Samantha Robey, chicklitplus.com
Annie Bellet
Where did you find inspiration for the story and characters in A Heart In Sun and Shadow?

I studied Medieval Welsh in college and we read part of the Mabinogion in the original language and that got me reading and thinking about Welsh fairytales and how they differed from the Irish and Norse myths I'd grown up reading. I loved how twisted and dark some of the fairytales were, with lots of curses, reversals of fortune, beautiful but dangerous creatures, etc., and I wanted to write my own fairytale dealing with some of the themes I found in the old legends. I started with twins who were cursed and then thought about what kind of woman would love them, would they love, and what kind of woman would it take to navigate the treacherous world of the Welsh fey and set her lovers free. The characters told me the story, really.


Did you dream of becoming an author at an early age?

Nope. I wanted to be a movie director or a steeple-chase jockey (riding horses in races over jumps). I started writing stories when I was 8, but I never thought about being a writer as a full time job until just a few years ago when I decided to get serious about my craft and pursue it as a career.
On your journey to becoming an author, what obstacles did you face and, how did you overcome them?

Well, the journey isn't over yet. I've got a long way to go and probably many obstacles ahead. Rejection is a big one. I've got over 400 rejections between short stories and novels and at first it was hard to not let those get me down. It was also very tough at first to make people leave me alone so I could write. My friends and family took some training. At first they figured if I didn't have a day job where I had to leave the house, I must have tons of free time to do whatever with them. I've had to explain many times in a gentle, but firm, way that I do, in fact, have a day job and I need to be left alone so I can work. Other than that, the biggest obstacle is myself. I am constantly full of doubt about what I'm doing. Every day is a day where I know I need to work harder, do better, write cooler books, and I'm always fighting against the voices in my head that tell me to stop or go do something else. So far, I'm winning. There isn't any magical way to get butt in chair, though if someone out there knows of one, please tell me!
How do you defeat writer's block?

That depends on what you call writer's block. The traditional definition is that writer's block happens when you run out of ideas. That never happens to me. I have more ideas than I know what to do with and I wish sometimes that they'd stop so I could get what I'm working on done instead of wanting to take down notes for a new project. I do occasionally get stuck on a project, which is a type of writing block, I think. My cure for that is to have multiple projects going. If I get stuck on one, I can switch to another and keep working. The danger of this is that you have to finish sometime. I try not to let any project go more than a month or two without working on it, or I'd just jump projects all the time and never finish anything.
Where do you usually turn to for writing inspiration?

Everywhere. Seriously. I read a lot of books and read in many genres (both fiction and nonfiction). I also watch movies, play video games, watch documentaries, talk to people, anything to keep consuming story and information. I love looking at art galleries online, too. Inspiration is everywhere and I never know when something will gel in my head and solve a story problem I was having or show me how to write a scene I wanted or inspire some emotional shift that I can work into a character, etc.
What are some of the things you enjoy doing besides writing?

I'm a giant nerd. I play video games, board games, card games, and table-top rpgs. I also rock climb and ride horses, and I love to travel off the beaten path.
Since I write about beauty on my blog, J'adore La Dolce Vita, I am interested in knowing if you have any favorite beauty products you like to use regularly?

I don't wear make-up much or anything like that. I do swear by Burt's Bees lip balm though, since my lips get chapped. And I love Special Effects Hair Dye, the colors are amazing and last for months when put over bleached hair (Electric Blue and Napalm Orange are my favorites). I also use bubble bath a lot and am lucky to have a great place near where I live that puts the scents in for you, so I often take baths that smell like peppermint, or chai, or honeysuckle.
Where do you envision yourself to be in your career five years from now?

Hopefully with a lot more books written. I'm working on it. The glib answer of course is something like "rich", but "making a comfortable living" would be nice. I could settle for that. Mostly, I want to get more books done. In five years I hope to have at least 25 more books out under my various pen names.
What advice can you give to aspiring authors?

Write. Read everything. Always be thinking about how you can improve and grow. Write more. Follow Heinlein's Rules for Writers, even if they make you uncomfortable. They work! Don't give up and don't despair. If you write and practice and study and keep going, you will improve and you will sell books. Also, remember that if you want to get into publishing, it is a business. Don't forget to educate yourself about all your options and to treat your writing like a job (it is the most fun you will ever have at a job).
If you could be transported to go anywhere in the world right now, where would you choose to go? What would you do there?
Dominica. I'd be eating a chicken roti wrap and peanut ice cream and afterward I'd go for a swim on a black sand beach and then spend the evening in a hammock, reading as the light died and a million stars came out over the ocean.
To learn more about Annie Bellet, check out the following sites:
Website:
http://www.anniebellet.com
Blog:
http://overactive.wordpress.com/
Facebook:
https://www.facebook.com/pages/Annie-Bellet/101511573251896
Twitter:
http://twitter.com/#!/anniebellet